Data recovery service by Trionyx
We offer a professional and secure data recovery service to business and home users alike. IT managers, service technicians, help desk managers, and personal users rely on Trionyx to recover their valuable and irreplaceable data.
Please take a look around to find information on our service, the data recovery process, and other useful information.
We offer a "No Recovery – No Fee" policy, you will not be charged if we cannot recover your data.
No diagnostic or evaluation fee. You will only be billed when your data is successfully recovered.
We recover lost information from a large range of digital media such as hard drives, USB pens, camera cards, and from a wide number of formats including Windows, Linux, Unix, and Mac OS.
Our aim is to provide affordable data recovery service to the general public and SMEs. For a long time, this service was only available to large companies with big budgets.
We use specialized tools in performing data recovery. These are hardware and software suites comprised of tools for diagnostics and data recovery for hard disk drives (HDD) with damaged file systems, physically malfunctioning HDD, and drives with a combination of these problems.
Our data recovery services are reasonably-priced for individuals and companies. Please download and complete our Data Recovery Service Forms for our pricing and Service Terms and Conditions.
We will recover your lost data. Our laboratory is equipped with the best tools of the industry and is networked with the world's best professionals.
What to do in case of data loss situation.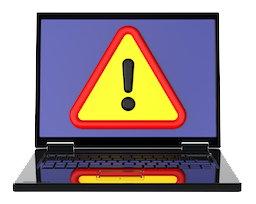 In the event that data becomes inaccessible, we suggest that users take the following actions:
Stay calm.
Turn off the computer, or
Unplug the Hard Drive from the USB port.
Seek the help of a professional.
In our experience, the first shot is the best shot and may the only shot in recovering the data. What a user does immediately right after hugely determines if the data can be saved or not.
Do not open the hard drive.
We strongly recommend not forcing the hard drive to work or to start-up again as it may lead to more internal damages that will make data unrecoverable. Physically opening the hard drive in an uncontrolled environment to take it apart is strongly discouraged. Hard drives are made up of small and sensitive components. Attempting to open the hard drive without experience or expertise is a great way to make data loss permanent.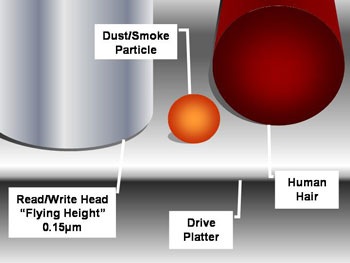 The space between the head rack in a hard drive and the platter is less than a speck of dust? If you get anything between the head and the platter it could scratch the media and you will NEVER get your data back!
Our data recovery process.
Data Recovery is a unique process. It is very different from your regular computer repair. Recovery requires the focus and discipline of a specialized expert, not to mention very distinct tools and equipment.
As such, data recovery is worth more than a regular computer repair. Turnaround time is likewise longer; jobs may take days or weeks to complete.
Truthfully, not all data can be recovered. Depending on the extent of damages of the hard drive, some situations of data loss can be permanent. In case of unrecovered data, the customer would not be charge for anything.
It is also critical that data and personal information is protected. Even if the data being recovered are of a personal nature such as home videos and photos, customer privacy should always be respected.
Sending your device to us.
Currently, we are not accepting visitors to our office but we continue to offer data recovery service to customers.
To help customers with their data loss situation, please follow the steps below before sending the device to us for data recovery.
Download and complete our data recovery form (drforms). The drform includes the terms and conditions and pricing. Please read carefully and provide as much information as you can.
Email the completed drform to recovery@trionyx.ph.
Please include the photo of the device.
Please include a scan copy of one valid ID of the signatory.
We will review the submitted drform and we will call or email you if we need additional information.
We will email you a shipping instruction after evaluation of your drform.
Download our data recovery form

You will need an Adobe Reader to access the DR Form.  Download Adobe Reader here.
Download our data recovery form from here.
Complete all pages of the form including signature at the bottom of each page.
Pricing and our Terms and Condition are included in the form.
By signing the data recovery forms and attached pages, you certify that:
You are 18 years old of age and above.
You are the owner of the device or the storage media for recovery, or
You are the authorized representative of the owner of the device or the storage media.
Please provide and attach a copy of a valid ID of the signatory.
Please provide us with as much information as you can.